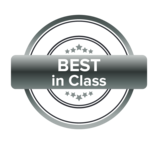 Orlando, FL – Optimal Technologies International (OTi), an Information Technology firm, announced today that it has been awarded the Veterans Technology Services (VETS) 2 Government Wide Acquisition Contract (GWAC). The VETS 2 GWAC is a Multiple Award, Indefinite-Delivery, Indefinite-Quantity (IDIQ) contract to provide customized Information Technology (IT) services and IT services-based solutions.
With a $5 Billion program ceiling and a five-year base period with one five-year option, VETS 2 allows for long-term planning of large-scale program requirements while strengthening opportunities for Service-Disabled, Veteran-Owned Small Businesses.
VETS V2 offers fixed price, time and materials, labor hour, and blended task order types; providing greater flexibility in procuring IT service solutions to meet government mission requirements.
This press release does not constitute endorsement by the US Government.
About OTi
Optimal Technologies International (OTi) is a Service-Disabled Veteran-Owned Small Business (SDVOSB) 8(a) business with an extensive background in Information Technology. Our firm specializes in Cyber Security, Information Assurance (IA), Technical Engineering, Professional and Managed Services, Design and Development of Technical and Performance Training Products, Custom Development of Deployable IT Equipment, Logistics Support Systems and Services, and Systems Engineering/Technical Assistance (SETA).
We work closely with our customers to understand their current needs, challenges, long-term goals and budget requirements. Our team of IT engineers then combines best-in-class hardware, software, services, and support to streamline maintenance, and optimize performance.
Since 2002, OTi has built a solid reputation as IT experts, with a relentless focus on customer satisfaction and a strong understanding of our customer's requirements. Our cleared resources and contract vehicles make it very easy for our government customers to work with us.
OTi is based in Orlando, Florida and has contract experience in over two-dozen states and a number of foreign locations. For more information about OTi, please visit our website at www.oti-c4s.com.